Fav! Bookmarks Tickets Zendesk
Display your bookmarks tickets on the top bar Zendesk
Fav! Bookmarks Tickets Zendesk is a bookmark application that is extremely useful for improving the efficiency and productivity of your support team. Bookmarking (favorites) support tickets, the agents can quickly and easily access important information from Zendesk tickets, your team will be able to respond to customers faster, which can increase customer satisfaction and improve team productivity. Feature Add and remove Zendesk support tickets to bookmark. Access and open your bookmark tickets from anywhere on Zendesk. Keyworkd search helps find bookmark ticket. View the status of bookmark tickets.
Available on the Zendesk Marketplace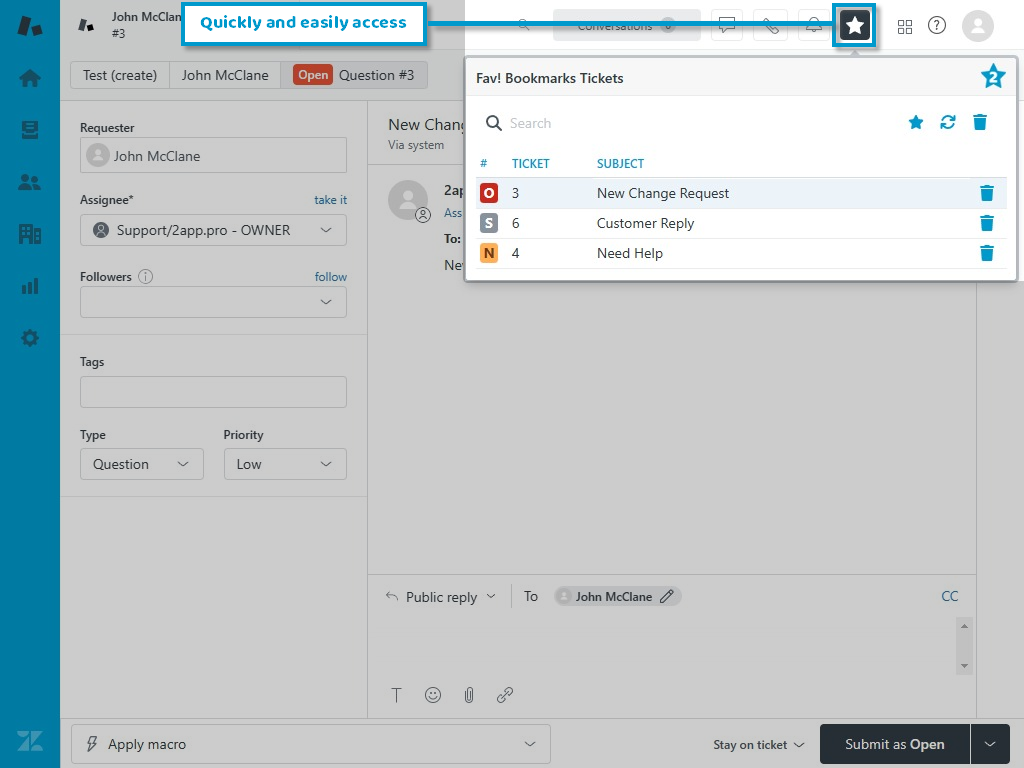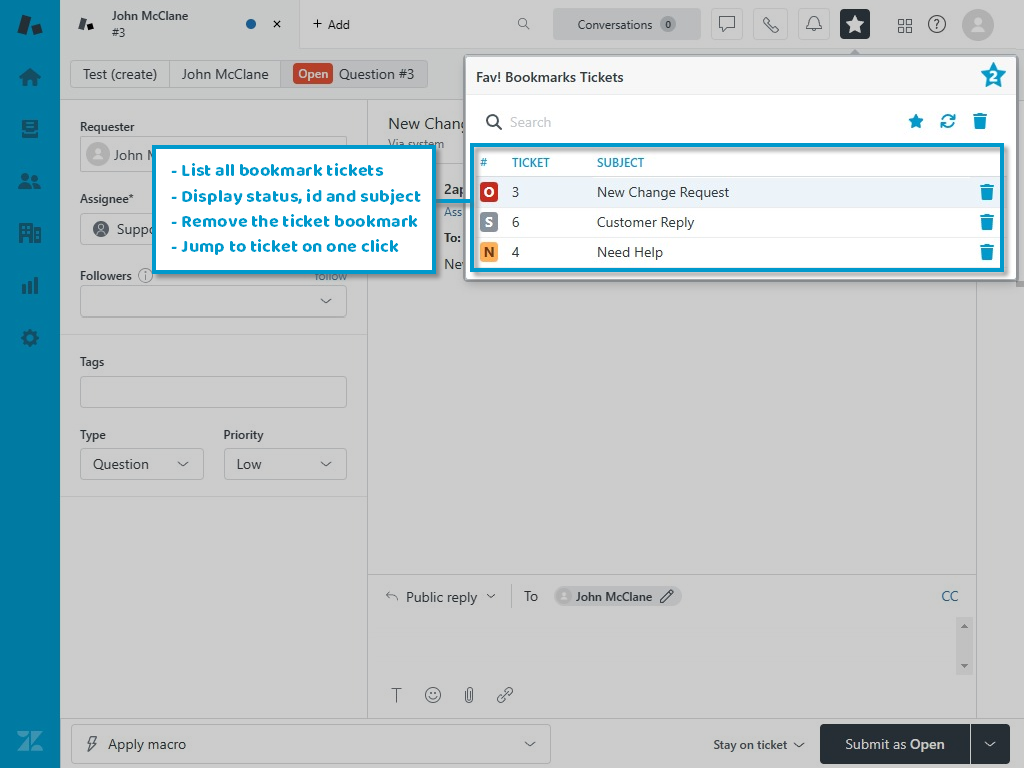 1
Adding and removing Zendesk tickets to your bookmarks
2
Accessing your bookmarked tickets from anywhere within Zendesk
3
Keyword search for easy ticket retrieval, and tracking the status of your bookmarked tickets
Release Notes
Version 1.0.4
Terms of Use
Thank you for using our application! These Terms of Use ("Terms") govern your use of our application ("App"). By using our App, you agree to be bound by these Terms. If you do not agree to these Terms, please do not use our App.
Our App does not store any data on our servers. We do not collect or share any personal information. By using our App, you acknowledge and agree that we have no responsibility for any data that you store or transmit using our App.
We reserve the right to modify these Terms at any time. Your continued use of our App after any such changes constitutes your acceptance of the new Terms. If you do not agree to any of these Terms or any future Terms, do not use or access (or continue to access) the App.
These Terms of Use shall be governed by and construed in accordance with the laws of the jurisdiction in which our company is registered.
If you have any questions or concerns regarding these Terms, please contact us at [email protected].